Riads For Days: Visit Marrakech!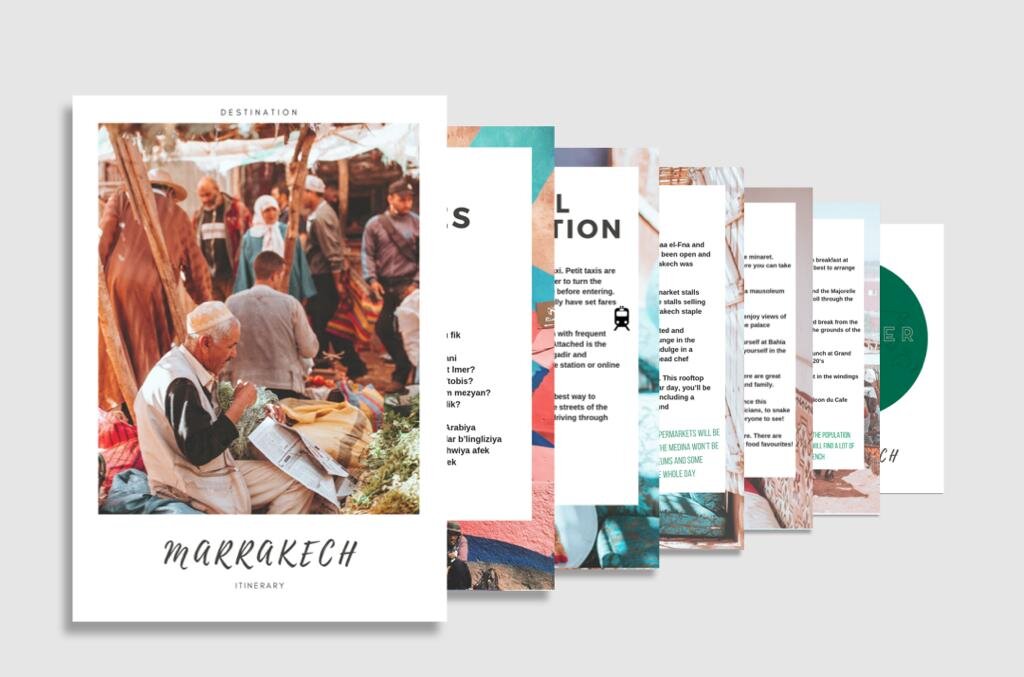 Riads For Days: Visit Marrakech!
A 3-day itinerary for the cultural traveller who wants to explore the city of Marrakech. Think Riads, night markets and Mosques.
Itinerary Contents:
A basic phrase guide to help you effortlessly communicate with locals

A useful information page letting you know about getting around and emergency numbers should anything happen

3 days of exploring, tips and hints based on traditional food spots, souks and snake charmers
For every itinerary sold £1 is donated to ActionAid
We have combined an itinerary catering to those who love history, culture and Moroccan markets.
Do any of those speak to you? Well, what are you waiting for… purchase the itinerary! You won't be disappointed.